Virtual Crisis Communications Workshop with Donald Steel
About the Event
Do not miss the unique opportunity to meet Donald Steel, Former Chief Communications Adviser at BBC and one of the world's leading experts on crisis communications and reputation management!
This online interactive workshop is delivered from 10 am to 3 pm and includes a host of topics that will improve how you respond to and deal with a crisis, particularly through social media.
By the end of this program, you will will be able to:
Detect early warning signs for a crisis, and minimize the damages
Structure a robust and effective crisis management and communication plan
Manage diverse stakeholders and communicate efficiently in times of complex crisis
Choose the right messaging channels
Communicate when information is scarce
Dealing with aggressive media interviews better
Craft powerful key messages and take full control of media exposure
Leverage social media for effective crisis and communication management
Rebuild trust and reputation post-crisis
Facts & Figures
Did you know?
Donald was for 11 years the chief media spokesman at the British Broadcasting Corporation in London, where he handled some of the biggest media stories of the last decade, including terrorism, murder, kidnappings and major political crisis.
He now works with high profile individuals and corporate clients in the UK, Europe, the Balkans, the Middle East and Asia-Pacific.
Donald is a regular guest lecturer at the London School of Economics and the China Media Centre in London.
He was elected a Fellow of the Royal Society of Arts in 2008 and is an associate director of crisis communications at Kenyon International Emergency Services and of Johnston Associates, a leading aviation PR company.
Speakers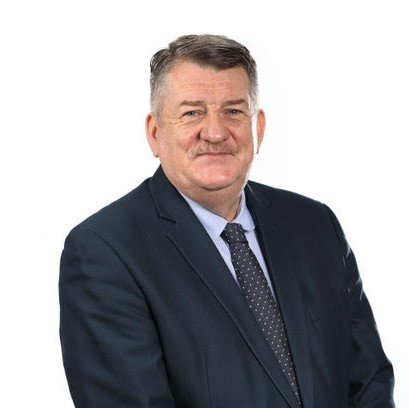 Donald Steel Former Chief Communications Advisor, BBC
Agenda
10.00
Crisis Communication: Then and Now
- How the smartphone and social media is changing citizen and consumer behavior
- The implications for crisis and issue management
- How pictures, not words, are becoming decisive
10.30
Crisis and Issue Classification
- How to classify issues in your organization and defining which consitute a crisis
- The Red- Amber - Green model
- Which resources to apply to which classification
11.00
Exercise: The Importance of Narrative
In this exercise, we explore the concept of narrative, and why in handling issue and crisis, it is a battle for control of your narrative. We explore the war of narratives going on in your organisation and how to make sure the dominant one is the positive narrative.
- How to define the positive and negative narratives of your organisation
- Using your narrative to change your professional practice
- How you can keep the positive narrative dominant over the negative
12.00
Lunch for Speakers and Delegates
12.30
Messaging In Issues and Crisis
- The rules of a core message (few, simple and repeated) when handling a serious issue or a crisis.
- The hierarchy of messages
- Communicating your values through your messages
13.00
Social Media In Issues and Crisis
- Social media toolkit for crisis
- The role of the "dark" website
- The use of grayscale
- Preparing pictures for a crisis
14.00
Crisis Simulation Excercise
This simulation explores:
- The need for speed and how to prepare for emergencies in advance
- The importance of messaging
- The need to stay focused
- The role of the CEO in communications
- Using all channels to communicate
- The simulation will give practical experience and tips on
The rules of early crisis statements
- The crisis media interview
- The crisis press conference
15.00
End of Crisis Simulation Workshop
---