The Croatian HR Experience 2 - Zagreb
About the Event
Welcome to the only global HR event in the country focusing on the latest trends in today's fast changing HR world. Get your tickets today and master the latest trends in performance management, recruitment, talent management and leadership. Seats are limited!
Speakers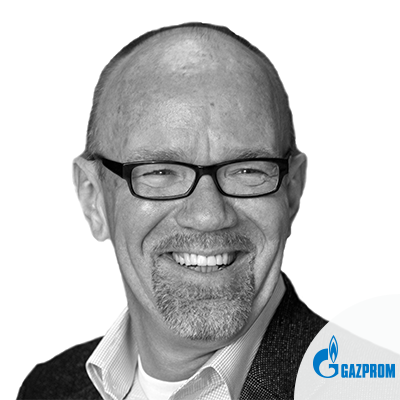 Rob Veersma Gazprom International Training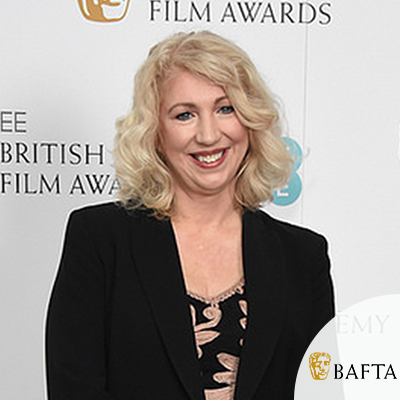 Anne Morrison Pearson College London's Governing Body (former BAFTA chair, former BBC Academy Director)

Dariusz Lenart PepsiCo Europe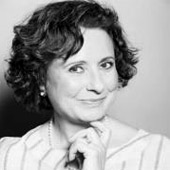 Shari Casey Expedia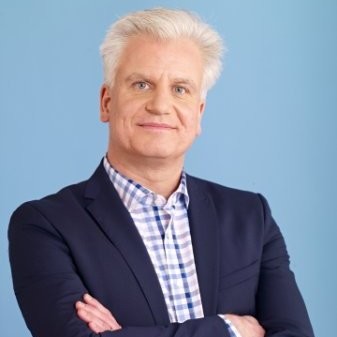 Alain De Dauw Atlas Copco Airpower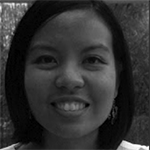 Julie Hudtohan Unilever
Orlagh Hunt AIB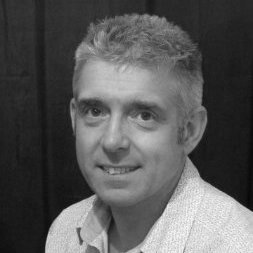 David Bannister New Look
Agenda
THE CROATIAN HR EXPERIENCE 2 12.10 2012

08.00


Registration And Morning Coffee
09.00
Chairman's Opening Remarks
09.15
The Role of HR In Sustainability

Alain De Dauw,
Former VP HR EUHQ,
DHL Worldwide Network

From January 1992 until December 2011, Alain De Dauw worked for DHL Express in Belgium and Germany with project based international assignments to Singapore and the USA.Alain has 20 years of service with DHL in various HR functions, including serving as Regional HR Manager for DHL Aviation EMEA between 2000 and 2002 and as Global Mobility Manager for the DPWN Group between 2003 and 2005, a role that was responsible for the inter- national assignment management of 800 expatriates. In 2010 and 2011, Alain was responsible for the relocation of the Brussels based EUHQ to the Global Head Office in Bonn, Germany.
From 2008 until 2010, Alain was VP HR Global Head Office and Global Aviation for DHL Express based in Bonn, Germany. This HR role is responsible for the 200 global senior leaders in the Head Office and for the Global Aviation Function including 500 management positions, 4000 airline employees managing 350 aircraft operating 750 flights per week day.
10.00
Identifying Methods To Determine The ROI Of Learning And Development

Rob Veersma, Director Training & Development,
Gazprom International


Rob J.H. Veersma (1955) is since 1st February 2012 appointed as Director Training & Development at Gazprom International in Amsterdam, Netherlands. He is responsible for implementing training programs for Gazprom EP International, aligned with the competence management system and tailored to local needs. He will create integrated accelerated learning experiences for the assigned population and integrate learning into the community. He applies organizational effectiveness experiences to enable business performance improvement.
He was previously working for Shell International and amongst others he was the Commercial Academy Learning Manager and in that role he was responsible for all aspects of global capability building that enables world-class deal making. Over the years of his 25+ years of experience he was focusing on global onboarding, virtual working, leadership development and portfolio management. He has published often, and given many public speeches on among others, Performance Improvement, Just-in-time-learning, Learning and Ethics, Virtual Working, and ROI of Learning.
10.45
Linking HR Strategy to Business Strategies

Ben Bengougam, Vice President HR Europe Operations, Hilton Worldwide
Rachid 'Ben' Bengougam, was appointed in May 2010 as Vice President HR Europe for Hilton Worldwide, having previously been based in Kuwait in the position of HR Director Middle East for MHAlshaya. Ben had run his strategic HR practice for nearly a year after 7 years at the Dixons Group (FTSE100) where he was Group HR Director on the Executive Board of a pan European Electrical Retailer employing 42,000 people in 13 countries. He was previously Chief People Officer at ebeon, an Irish/global e-business builder and services provider.
Ben had joined ebeon from Pegasus Solutions, Inc a Dallas based Nasdaq quoted hotel technology and distribution management company, where he held the title of executive vice president, human resources, and where he was also in charge of worldwide facilities and customer training fulfillment. Prior to that he had held the same responsibilities at REZsolutions, Inc as Executive Vice President based in Phoenix, Arizona USA and as Human Resources Director of London based Utell International. Previously, Bengougam had spent 11 years with Forte International Hotels in various operational and human resource management roles. His last role there was as Human Resources Director for the Forte Grand Division. Bengougam is a BSC engineering science graduate and subsequently obtained a Master's Degree in Human Resources Development.
11.30
Networking And Refreshment Break
12.00
Growing People and Business Together

Anne Morrison, Director, BBC Academy
Anne Morrison is Director of the BBC Academy, the BBC's centre for training, which she launched in 2009. At BAFTA, she is on the Board of Trustees, Chair of Learning and Events and a member of the Television Committee.Previously Programme Director of the Network Supply Review, Anne's background is principally in television production starting as a producer/director and rising to become Controller, Documentaries and Contemporary Factual at the BBC responsible for 1000 staff and over £100 million in programme budgets.
Under her leadership, programmes as diverse as Dunkirk, The Secret Policeman, The Queen's Golden Jubilee, One Life, Mischief and What Not To Wear were made and Top Gear was re-launched.
12.45
A Learning Needs Analysis: Identifying Development In Your Organization

Shari Casey, Senior Manager, Learning & Development, EMEA, Expedia
Shari Casey has headed Learning and Development and/or Talent functions within NatWest, NCR, Raytheon, BT, RBS, Betfair and Expedia.
She has run The Vauxhall College and Saab Academy for General Motors, built the Risk Academy for RBS, a case study for which appeared in Ridley's: Cutting Edge Internal Audit and expanded the online Technology Academy. At Betfair, she introduced Succession Planning.
At NatWest and BT, she implemented Talent Management processes, linked to performance management.She is currently EMEA Head of Learning and Development for Expedia, the 15-year old online travel company, where she looks after the learning needs for Expedia's businesses (e.g. Expedia, Hotels.com, Venere, Egencia, EAN) across Europe, Middle East and Asia.
13.30
Lunch For Speakers And Delegates
14.30
Engaging With And Through Leadership; New Look Case Study

David Bannister, Group HR Director, New Look Retailers
David started out as an Inspector of taxes before a successful career in consulting with Ernst & Young and Watson Wyatt.
He then felt he ought to get a real job and joined Zurich Financial Services as Reward Manager to deliver the integration of the UK businesses and transformation required to enable a return to profitability. He was also the HR project lead on restructuring of the European General Insurance Division (approx 20,000 employees) he became HR Director for the Zurich Connect brand across Europe, HR Director for Eastern Europe and HR Chief of Staff Europe (all at the same time!).
David then made the unusual leap from Financial Services to Retail Fashion and joined New Look where he was appointed as Group HR Director responsible for over 1,000 outlets and over 27,000 staff globally.
He rapidly restructured the HR function and reduced costs by 25% and headcount by 37%. For the first time New Look have carried out a Talent mapping and succession planning exercise and in summer 2012 the top 60 leaders and a further 60 selected managers started out on a Leadership development program with the emphasis on delivering a transformational change.
15.15
How Corporate Values Drive The Future Of An Organization

Georg Schlotter,
Human Resources Manager,
BP Europe SE
Georg Schlotter is currently thehuman resources manager for BP Europe SE. Georg
is a senior HR Manager and Compensation lead with 9+ years
experience in HR & IT, with a strong background in consulting, focusing on performance management, change management and sales force effectiveness.
His Specialties include cross border recruitment, virtual teams, business strategy meets HR strategy and organizational change.In his previous roles he has worked in senior roles for Delloitte, SAP, Wolf Thessis, Hewitt Associates and Kofax.
16:00
Creating The Impossible In Employee Engagement In Three Years; The RSA Group Case Study

Orlagh Hunt, Group HR & Customer Director, RSA Group
Orlagh Hunt was Group Customer and Human Resources Director of RSA Insurance Group PLC. Orlagh joined the Group as Human Resources Director for International in September 2003 and was appointed Group Human Resources Director in October 2006, also being responsible for Group Customer since 2011. She was previously Head of Human Resources for AXA Sun Life and has worked at Walkers and Tesco in a variety of Human Resources management roles.
17.15
Transition and change, doing it the right HR Way- PepsiCo case study
on Front Line Engagement change

Dariusz Lenart, HR Operations Director Western Europe, PepsiCo Europe
Dariusz Lenart is the HR Operations Director for Western Europe for Pepsico Europe. In his career he has held several HR senior positions in Pepsico in Poland and USA, and he has also experience in the pharmaceutical industry as an HR Director in Pliva.
18.00
Capability Building For HR Professionals- Unilever Case Study

Julie Hudtohan, Global HR for HR Director, Unilever
Julie Hudtohan, is the Global HR Director for HR, at Unilever, based in the UK Office.
Julie was appointed Global HR Director for HR in 2010, currently responsible for the Unilever HR Academy. During her decade long career in Unilever she has been the HR Business Partner for Finance, Asia, Africa, Central and Eastern Europe, the HR Business Partner for Brand Building, Philippines and Brand Development, Deodorants Asia and the HR Business Partner for Unilever Foods, Philippines. Julie has worked in advertising and journalism prior to joining Unilever.
---