Digital Transformation: The LEGO Journey
About the Event
About the Webinar:
This hour and a half, online webinar, focuses on LEGO's digital transformation and how it went from being a company without any social media or YouTube presence to one of the biggest brand creators in the world, bringing in millions of dollars from social commerce and the monetization of digital content.
About Your Webinar Leader:
Lars is based in New York where, in 2018, he joined Viacom as Senior Vice President to spearhead the transformation of the traditional entertainment company to become a cutting-edge digital studio.
Previously, Lars led the innovative toy company LEGO through a fast-paced digital transformation that positioned the company as the undisputed digital leader in the industry.
Before his international career, Lars was a longterm executive at the 3,000-person-strong Danish Broadcasting Corporation, driving their digital strategy and innovation.
Lars is a highly sought-after speaker who has delivered keynotes at some of the largest and most impactful digital events in the world. Cannes Lions (voted 3rd-best speaker out of 800), Oracle Open World (15,000 people in the audience), Websummit, RISE and many others.
Lars has also shared his knowledge and perspective at many internal events for global companies, including behemoth global brands such as Coca-Cola, Facebook and Levi Strauss.
Speakers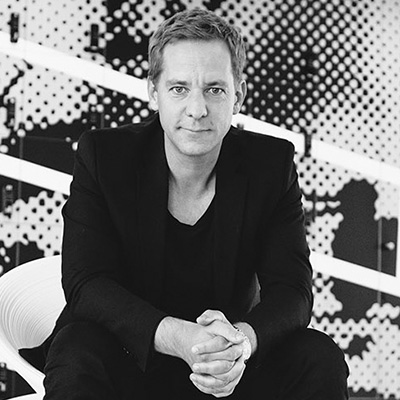 Lars Silberbaur Viacom
Agenda
2.00-3.15
Digital Transformation: The LEGO Journey
Key Insights and Take Aways:
1. How can companies build sustainable competitive advantages in a world of constant change?
2. What role can diversity play in safeguarding your business against disruption?
3. How do you create long-term rapid change and scale it in a global company?
4. What is the essential connection between creativity and business value, and how do you measure it?
3.15-3.30
Q&A with the Audience
---