Design Thinking For HR Professionals
About the Event
Design Thinking is continuing its conquest of the business world. The user-centered approach of the thriving innovative practice has become the secret tool in HR-services.
In this highly interactive course, global design thinking gurus Mima and Susanne will showcase t you the potential of design thinking and how you can use it to find new solutions to complex issues, engage employees, redefine work spaces and foster a culture of innovation.
This hands-on and playful workshop provides you with a skill set to create customized cutting edge HR-services.
Register today to:
• Experience Design Thinking as a powerful HR tool to freshly approach common daily work challenges.
• Discover the user-centered approach to fully grasp the real needs of your employees.
• Break old thinking patterns to come up with innovative solutions to boost the energetic level of your company.
• Learn how "asking the right questions" empowers you to see beneath the obvious.
• Be part of a brainstorming session that reveals the beauty of connected minds.
• Surprise yourself with amazing ideas in a time pressured setting.
• Feel how the art of communication sets a solid ground for a constant learning culture.
Speakers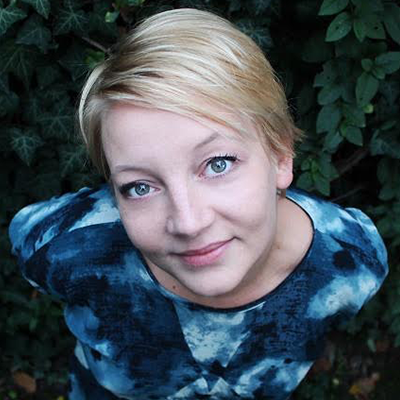 Mima Pejoska Generation For Innovation
Susanne Bergner Generation For Innovation
Agenda
08.00
Registration And Morning Coffee
09.00
Introduction To Design Thinking And 3 Great Examples Of Design Thinking
09.30
Active Group Work: "Persona"
• Starting the 1st HR-task of the day
• Grasping an imaginary "Persona" in a realistic setting
• Brainstorming
• Introducing the power of Design Thinking Brainstorming
• Experiencing time as the best motivator
• Group spirit: Building on the ideas of others
11.00
Networking And Refreshment Break
11.30
Active Group Work: Brainstorming Session
• Design Thinking Brainstorming
• Next Step: Building on the ideas of others and choosing on the 3 best ideas
• Presenting of ideas
• Questions and Feedback on the ideas
• Reflecting insights and learning
• Collecting all ideas and input
13.00
Lunch For Speakers And Delegates
14.00
Empathy Methods/ Setting Up Creative Workspaces
Creating A Design Thinking Enviorenment
• Team
• Room and Space
• Processes and Rituals
15.00
Understanding a "Persona"
• Introducing of the 2nd HR-task of the day
• Getting familiar with task
• Brainstorming
• Thinking outside the box
• Tricking your mind to get new ideas
15.45
Networking And Refreshment Break
16.15
Brainstorming
• Getting amazing ideas with proven Design Thinking methods
• Presentation time: Each time presents the results of the brainstorming session
• Final Feedback
17.00
End Of Design Thinking Training Course
---