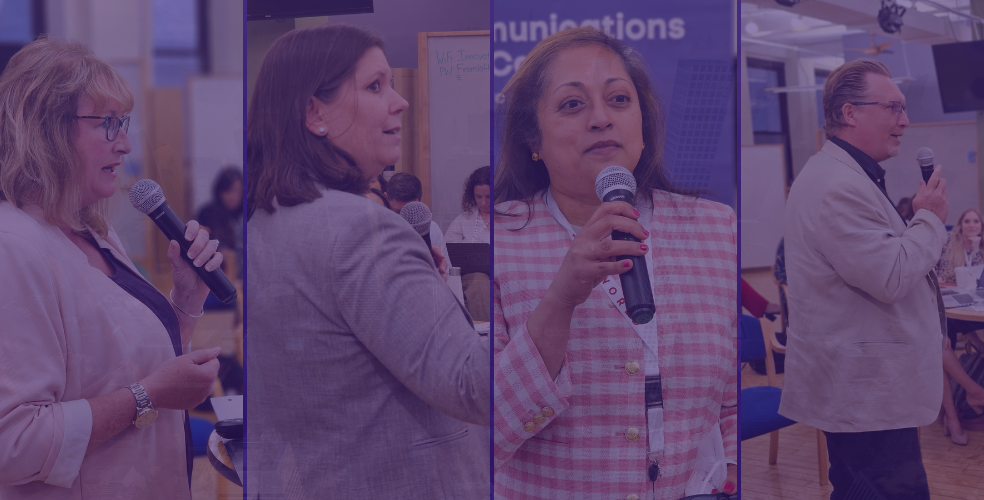 Embracing Uncertainty in an Era of Permacrisis
June 19, 2023
---
It has never been more challenging to work in communications. There is no doubt that reputation management has become more important in an era of permacrisis, but at the same time it has created increased and more complex pressures on communications within organizations. So, considering polarization, growing mistrust, skepticism, and growing pressure to take a political stance, how should your organization maintain its reputation? We discussed this question and much more at our 26th Crisis Communications Boot Camp, which took place in New York from 8-9 June.
Despite changes in scenery, the rules remain the same
Communication professionals agree that we are living in an era of permanent crises. This means that communicators, now more than ever, must be prepared to manage crises quickly and effectively. Leaders must be trained to think and act strategically to protect their organization's reputation. Communication must be based on facts and transparency to build trust with stakeholders. And while the global landscape may have changed, the rules of crisis communications remain the same, according to Christian Lindemeier from the World Health Organization. At the Boot Camp, he shared with us the golden communication rules that apply regardless of the crisis at hand.
· Be short, Use simple language
· Never say "no comment"
· It's Ok to say "I don't know, but I'll find out"
· Explain it
· Beware of reporters' tactics - There is never an "off the record"
· Stay on topic
· Don't speculate
· Never lie
· Stay calm & confident & in control
Crisis is part of life
As Linda Rutherford from Southwest Airlines mentioned, no matter what your industry or profession is, you will face a crisis at some point in your career. Your approach to any crisis must align with your organization's values and brand.
Crisis management is all about restoring your reputation as quickly as possible. Based on Linda's experience, here are some steps you should take.
· Communicate quickly
· Own mistakes
· Be transparent
· Show care and empathy
· Establish credibility and confidence
· Evolve messaging
Create your own social engagement network
More than ever, companies are under pressure to take a stand on social issues. However, how can we take a stand on social issues in a world of polarizing views? Companies should start by assessing their values and mission. After that, they should decide which social issues to take a stand on and how to communicate their stance to their customers and stakeholders. Finally, they should strive to ensure that their actions match their words.
U.S. Bank's Cheryl Leamon provided a really good framework and the steps that need to be taken to create authentic social engagement initiatives
· Develop principles of engagement to address a wide range of topics/issues, aligned to company priorities
· Obtain input from a well-rounded set of stakeholders, including internal and external experts
· Clearly articulate an approach and communicate transparently with internal and external stakeholders
· Ensure the efficient and effective resource use
· Encourage escalation by business partners, but also proactively evaluate topics that may affect the company
· Win and maintain buy-in and support from executive leadership
Embrace uncertainty
During the Crisis Communications Boot Camp, we heard a lot about "embracing" or "leaning into" uncertainty. As communicators, we had no choice. Everyone wonders if constant anxiety has become the new norm. Do we have the opportunity to tell our stories as well?
According to Shaila Manyam of BCW Global, crisis communication today is about building agility.
Shaila defies agility with practice, preparation and processes, but also speed, balance, coordination and flexibility. In order to make your organization more agile, she advised delegates to:
· Assess risks
· Designate a crisis team
· Create or update crisis manual
· Build team competency
· Roll out & train
· Continually review & update
The best way to handle uncertainty is to embrace it and align it with your values, as Shaila suggests. More importantly, think of your story and use those elements.
Our next Crisis Communications Boot Camp will be held in Vancouver on 21-22 September. Visit the following website for more information about tickets and pricing: https://www.thepworld.com/event/crisis-communications-boot-camp-vancouver
---